The Mortal Instruments Series
Book Five: City of Lost Souls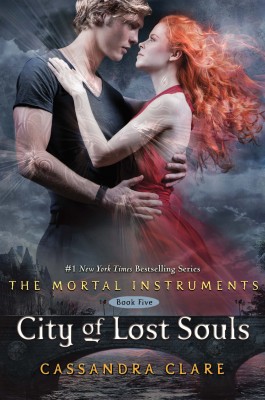 Release Date: May 8, 2012
Explaining the intricacies of Clare's fantastical Mortal Instruments series is a tough task. But I'll try: Clary Fray is a Shadowhunter — a member of a secret society of demon hunters. Take that fraught premise and toss in some vampires, werewolves, warlocks, faeries, and a teenage love triangle, and you've got the general idea. In City of Lost Souls, the gripping fifth installment, Clary's boyfriend, Jace, is bound to the villain Sebastian: Kill one, and the other dies too. With a movie version of the series in the works, now's the time to jump on the bandwagon. Start with City of Bones and prepare to be hooked! — Entertainment Weekly
Different editions of City of Lost Souls will carry different special content : exclusive short stories and letters from the characters. Please click City of Lost Souls Special Content to find out what the content is and where to find it.
Want to receive author alerts for Cassandra Clare?
Be the first to know about Cassandra Clare events, books and more! Subscribe to her mailing list!